The Global Automotive Plastics Industry Is in Boom Mode Toda
The global automotive plastics industry is in boom mode today. Improvements in vehicle design and the ongoing trend toward lighter weight for improved fuel efficiency have led to greater demand for engineering plasticcomponents. A recent study by Grand View Research predicted that the auto plastics market will reach $41.5 billion by 2020.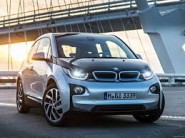 The most common parts produced from engineering thermoplastics (ETPs) include electrical system components, battery boxes, insulation, engine intake manifolds, steering wheels, and interior panels. The materials' mainstay benefits continue to aid the growing share of auto parts being captured, including aesthetics, resistance to scratching and corrosion, thermal stability, and, perhaps most of all now, volume-to-weight ratio.
Plastic components weigh up to 50 percent less than their equivalents in other materials. Less weight means better gas mileage, which will help vehicles become compliant with U.S. Corporate Average Fuel Economy Standards (CAFE) and state emissions regulations. According to industry association Plastics Europe, 5 percent less weight in a car will translate to an average fuel savings of 3 percent.
Since 2008, average vehicle weights have dropped by about 20 percent. A typical car today has about 300 pounds of plastics, or approximately 8 percent by weight. This percentage is guaranteed to climb in the future.
A WardsAuto survey published in July by Penton Market Research and sponsored by DuPont found that about half of automotive design and engineering personnel cited lightweighting as the primary approach to lowering vehicle emissions and improving fuel economy. This reduction in car weight will be achieved in part with engineering plastics, advanced composites, and multimaterial and hybrid material solutions, but there is still work to be done.
According to Brian Fish, automotive development director for DuPont Performance Polymers, the kind of advancements that still need to happen in materials science will require a collaborative approach throughout the industry.
"Certainly, lightweighting is one of the key drivers to hit with new regulations," Fish told ThomasNet News. "It's not just plastics that are going to deliver the lightweighting. There are advancements in switching from steel to aluminum, but certainly plastics are going to play a major role if automakers are going to hit those regulations. We'll start seeing engineering plastics show up in powertrain, chassis, and transmission applications."
But it's not only about weight. Fish says engineering thermoplastics can also boost efficiency in some applications and allow automakers to reach higher performance requirements under the hood, particularly at higher temperatures. DuPont has made advancements from a chemistry standpoint and considers automotive thermoplastics to be a serious growth market.
There's also a cost benefit to plastics. Many parts today are being produced faster and cheaper with injection molding and blow molding. These processes allow parts to be produced to near net shape and eliminate expensive hand finishing processes. Their metal equivalents must be formed, welded, stamped, and finished in various ways. Plastics are also more flexible when it comes to part shapes that can be produced; they are often able to meet configurations that would be largely impossible with metals.
Steve Russell, vice president for plastics at the American Chemistry Council (ACC), told ThomasNet News that there has been a real revolution in both materials and processes, and this has come at a beneficial time, amid both fuel efficiency and regulatory drivers. New innovations in processing ETP parts have improved cycle times and reduced costs.
"It's a very fortuitous convergence of technology and regulatory driver," Russell said. "It's also about the materials themselves. There are space-age material capabilities that have been available to Boeing and Airbus for a while but are now available to GM and Ford."
Russell is speaking of today's truly lightweight polymer composites, as well as carbon-fiber-reinforced plastics. These are materials that first debuted in Formula One race cars years ago but then started to show up in exotic and high-end consumer vehicles and now have begun to appear even in economy models, as cost barriers that once existed have largely disappeared.
"You can make a polymer composite using different types of fibers, but the most recent resolution is carbon fiber," Russell said. "It's so light, so strong, and so incredibly versatile. It gives manufacturers the ability to design in very different ways."
Carbon-fiber-reinforced plastics (CFRP) are also showing up in new areas of vehicles, thanks to its unique properties, according to Russell.